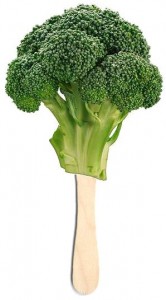 Flippyville is famous for being the birthplace of Broccoli On A Stick, the delicious treat that children all over the world love. The story of the invention of Broccoli On A Stick is one that is inspiring no matter how many times you have heard it.
People sometimes forget that there was a time when the only treats available for children were yucky things like chocolate and ice cream. Every one knew how much kids love broccoli but it wasn't very convenient for them to eat at the playground. Then a brilliant broccoli farmer named Flippy Flipman realized that if he put his broccoli on a stick it would be so much easier for children everywhere to enjoy.
Once he invented Broccoli On A Stick, Uncle Flippy (as he was known to his friends) brought it to the nearest big town to sell at the market. Everybody loved Broccoli On A Stick so much that the townspeople decided right then and there to rename their town Flippyville in Uncle Flippy's honor.
Things To Do In Flippyville
We hope that you will visit Flippyville. If you do, please enjoy these attractions.
Flippyfest
The Broccoli Museum
The Stick Museum
The Broccoli On A Stick Museum
Uncle Flippy's Farm
The Broccoli-Stick Technical Institute